A Recipe for Success
"Cooking with Cacklebean Eggs is a symbol of joy for me."
We are so lucky to have the support of great chefs, creating amazing tasting dishes using our eggs. We want to thank Tim Dela Cruz from Skewd Kitchen for his fabulous recipe for our recipe book, and for the glowing testimonial. As our first blog post we thought we should share this wonderful recipe with you.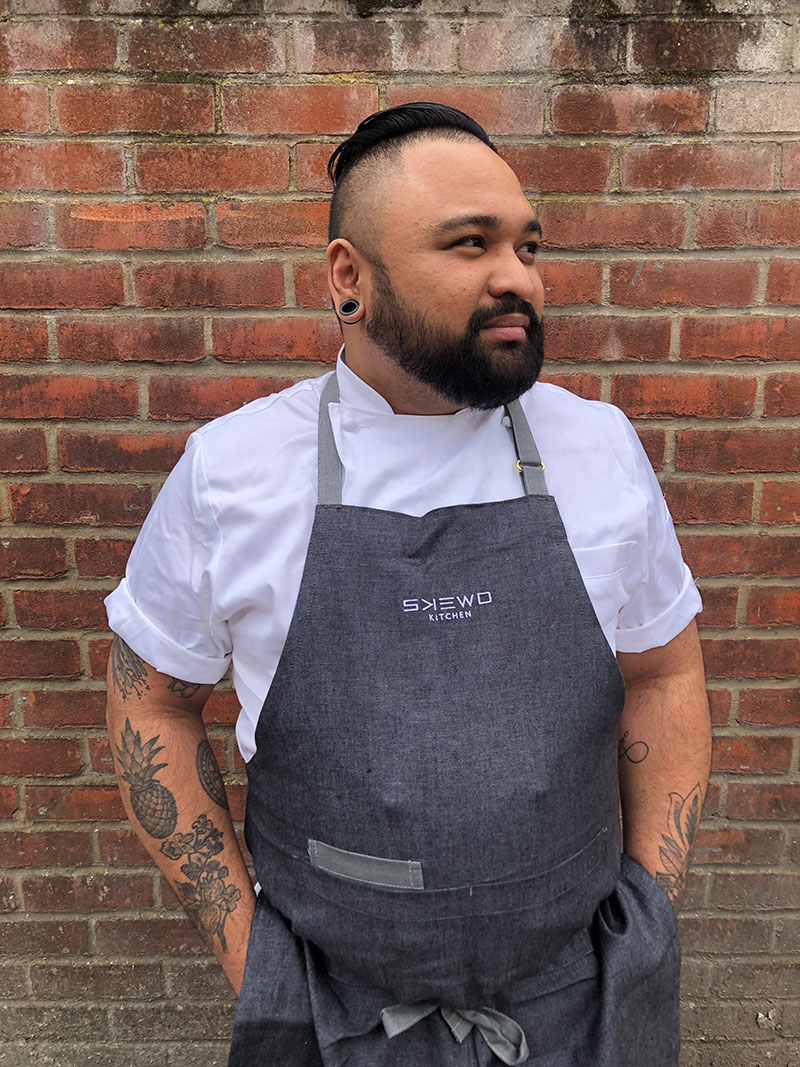 Korean Baked Egg
Tim Dela Cruz, Head Chef, Skewd Kitchen
3 Cacklebean Arlington white eggs
500g sirloin steak slice thinly
2 tbsp rape seed oil
1 large onion chopped
2 garlic cloves minced
30g ginger minced
2 tbsp Korean red chilli flakes
3 tbsp gochujang red pepper paste
1 tbsp mirin
2 tbsp light soy sauce
50ml water
1/2 tbsp sesame oil
Salt and pepper to taste
1 spring onions for garnish
Sriracha hot sauce (optional)
Method
. Pre heat the oven at 250 degrees
. Season meat with salt and pepper
. In a hot cast iron pan sear the meat in rape seed oil
. Once it's brown set the meat aside
. In the same pan saute onion till translucent
. Add garlic, ginger and chilli and saute for further 2 minutes
. Add the red pepper flakes and gochujang cook it for 2 minutes
. Add the meat back then season with soy sauce and mirin
. Then add the water to bring everything together
. Add the egg and bake for 10-12 minutes
. Take out of the oven and drizzle with sesame oil
. Garnish with chopped spring onions and sriracha
Tim recommends that this dish is best enjoyed with steam white Jasmin rice.
With the departure of winter and the feeling of spring in the air on the farm - this is a dish that will warm and brighten any dull day!
Paddy & Steph x